After two years of development, the new version of HUMBLE is finally here! We have promised a great deal by saying that the product would be much better than the old version was and we sincerely hope that our users feel the same way. Apart from a complete new interface of the Platform, we also made a lot of optimizations on the back-end of the Platform that make it function even more stable and make it easier to connect to other systems. Users experience this as a faster system, especially with large amounts of data. Moreover, our Platform is fully accessible via API which makes it easy to integrate the Platform into a landscape of software. With the introduction of our Chameleon coupling platform, we have created many opportunities for the future in the area of integration, where HUMBLE is increasingly becoming the center of all building data. Not for nothing do we call ourselves "the inbox of your building"!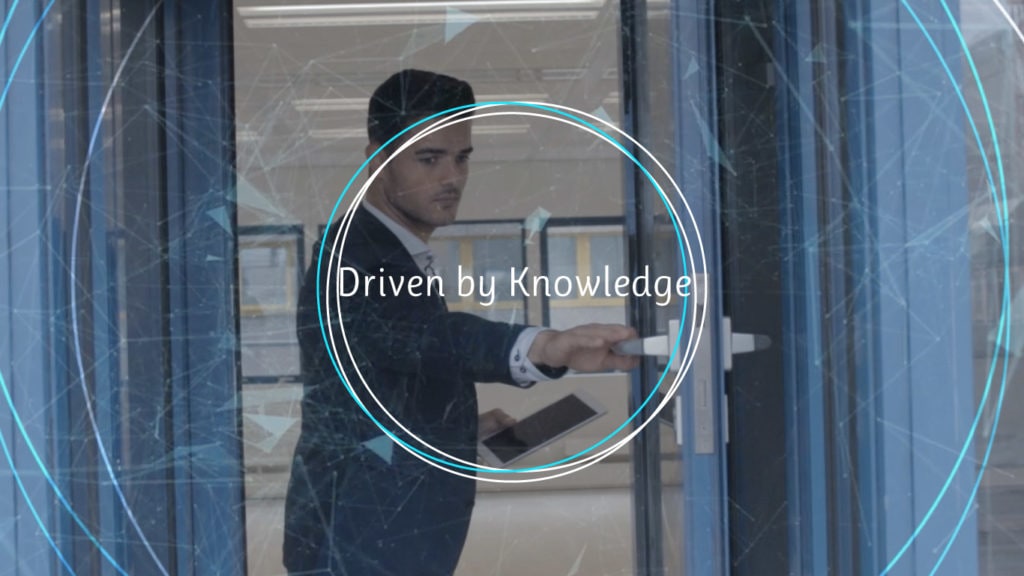 Another important aspect of the new version is that we have reduced everything that happens in real estate to one screen. This provides you with a total overview of all the tasks you encounter within your real estate. These include activities from your long-term plans (such as replacements and preventive maintenance), legal obligations, dealing with complaints, follow-up actions from checklists, outdated documents and so on. You will have everything in one place within the same Platform, so that you can make well-considered choices, such as replacing a component, without the loss of coherence between different tasks.
In addition to the mostly invisible changes in this new version, we have also carefully listened to all our users and added a lot of user functionalities to the Platform, which you can see described below.
Integraties
Enabling better connections to our Platform was one of the biggest requirements when creating the new Platform. Therefore, we have fully integrated the Chameleon product (which we also developed several years ago) within HUMBLE. This has made it even easier for HUMBLE users to link external systems and data.
Listed below are some improvements in terms of integrations in the new release:
Complete integration with the Chameleon linking platform
O-Prognose importer for easy import of your export files
Prognotice importer for easy import of export files
Linking with BAG
Linking with EP Online
Chameleon offers the possibility to interface with
Topdesk
Navision 4PS
Infor EAM
Facilitor
ACTO
General
The new version of the solution contains a number of generic improvements:
It is currently possible to link documents and images wherever they are stored
It is also possible to link comments in many places
You can now quickly click through from any screen to specific details of any kind of data being displayed. For example, with an element, you see
the building that is in the detail view. If you then click on the building, you will immediately be taken to that particular building in the navigation bar you are currently browsing.
The dashboards are used everywhere and nowadays you can compose them yourself using the tiles.
It is possible to create a personal dashboard and to create an organization dashboard
The ability to mark everything on the Platform as a favorite has been built in. This way it is simple to navigate in an overview of favorites to that one favorite building or that one element you want to keep an eye on constantly.
In addition, there is an inbox function that makes it possible to e-mail all information about real estate to an e-mail address, after which it will automatically be linked to the right data. This allows you to always find information easily. It is also possible to upload a bulk of documents and later link them to the right data from the inbox.
Custom fields are implemented throughout the platform. You can create an unlimited number of them. These fields are immediately available on all devices.
In addition, notifications have been further developed in this version, allowing you to enter them in a centralized manner. You can compile all notifications yourself and you can also choose to have them sent by email if necessary. In addition, you can categorize the notifications and turn them into mandatory reading notifications. This allows you to easily inform all users within the organization about an important matter.
The Search tool is an entirely new feature in this version. By means of a search bar you will be able to easily navigate through all the data on the Platform. Additionally, it is possible to search for an action on the Platform and then carry out that action directly from the search screen.
From any screen, you can now easily add various elements, buildings and tickets without having to access a specific module.
In this release we have completely redesigned the datagrids. You can easily save these datagrids in terms of display as well as filtering for later use.
The ability to add columns from other related datasets is also provided. You can for instance easily show the GLA of the building in the list of elements.
Correlations within the platform can be established at any level. Think of the link between elements, buildings and so on. In addition, you are able to see how one relates to the other in a straightforward layout.
Besides the fact that the system has always been multilingual, it is now also possible to use multiple currencies in the Platform
Single sign-on is easier to set up for organizations with, for example, Active Directory
A large number of additional event triggers have been added to the Platform, which allow users to stay informed about certain matters within the Platform
BOEI inspections, such as NEN 2767 inspections, can now be processed on the Platform.
Location management
The following is a list of some of the improvements in the new version regarding locations:
The old version never fully allowed you to set up location management differently in terms of structure than: 'complex > building > element'. In the current version, you can make your own definitions of what the hierarchical layout of the Platform should really look like. You can, for example, divide the Platform into 'terrain', 'complex', 'building' up to 'workplace'.
You get a visual representation of the buildings through the use of tiles with the image of the respective building
Asset Management
Listed below are some of the improvements in the new version in the area of asset management:
In the new version it is possible to calculate a quality score over the data of an asset. This allows you to easily see how good the quality of the data is within the buildings.
For elements, it is easily possible to show the related elements and link them together. You can capture any kind of connection within an element, to make visible the hierarchy of elements within a given system.
Aspect considerations, in addition to the fact that they were already set at building level, can now also be configured at asset level
NEN 2767
Below is a list of some improvements in the new version regarding NEN 2767- and other types of inspections:
The residual life calculation is performed automatically based on condition number. Thereby the replacement reason is given as a comment to the element.
Custom fields can be set up for specific elements with a certain NL-SfB code.
You can set up the implementation of inspections in a more convenient way via the Platform. You can also specifically specify which of the elements should be visible to certain people.
It is now possible to have an inspection performed for multiple buildings when issuing inspections
MYP
Listed below are some of the improvements in the new version in terms of maintenance budgets:
Preventive and substitute maintenance tasks are created automatically
Once you finalize a budget, all changes are automatically propagated to the tasks on the Platform
A budget planning board allows you to easily see what changes you have made to the currently active defined tasks on the Platform
Costs can be further broken down into Material, Labor, Equipment, Subcontracting and Set Items (MAMOS)
You can now specify whether you want to show the amounts inclusive or exclusive of VAT in the budget
A better list of costs for maintenance, preventive, corrective and legal replacements is available
Budgets are easier to compare if you want to draw up different scenarios
The sums in a budget can be shown in any configuration. For instance, you can view all costs per building per year or all costs per type of maintenance per year and numerous other views and levels of detail.
Compliance
The following is a list of some of the compliance improvements in the new version:
It will soon be easier to use documents associated with elements at legal obligations
It will also be a lot easier to add recently uploaded documents as evidence of a legal obligation, allowing you to select the right document more quickly
It is now possible to reschedule activities using the execution date of the activity
We have entered into a partnership with Melford to create an even better truth around the standard legal obligations that are necessary within real estate. Together with Melford we will provide a continuous updating process of the statutory obligations that are recorded in HUMBLE.
Ticket management
In the previous version it was not possible to create tickets within the Platform. This is because we had always assumed that a customer already possessed a system that fully addressed this process. Nevertheless, when planning maintenance it is always relevant to have the fault history available. For this reason, we have chosen to create tickets on the Platform. In addition to being able to do that via Chameleon, these tickets can also be added and processed via another system in HUMBLE. In this way, you always have a complete overview of the complete history of an asset or building.
It is now possible to generate and follow up tickets via HUMBLE.
A specific user can only see their own tickets on the new Platform
History
Below is a summary of some of the history improvements in the new version:
It is currently possible to show all the historical changes in a total overview and to search and filter on them
In the previous version we featured the ability to compare freezes and freezes, which allowed you to show difference lists. In the new version you can compare all moments in time together and you can see exactly which differences exist.
It is possible to mark important moments in time as points of interest, so you can easily compare the differences of certain moments later on
Checklist management
Below is a list of some of the enhancements to the Platform in the area of checklists:
It has become possible to set which question or questions will be asked when a specific answer is given to a particular question
Checklists can now be linked to any aspect of the Platform
Help functions
The following is a list of some of the improvements in the new version in terms of help functions:
There is a full elaboration of E-learning of all functionalities
There is always an FAQ available in every screen
With each screen, you have easy access to the corresponding knowledge base
App
Below is a list of some of the improvements in the new version of our app:
The app is not only available on a tablet, but also on a smartphone
Synchronization is ongoing (every minute)
Photos are also accessible in the iPad library so you can use them elsewhere
You can create and/or change notifications in the app (this does require an internet connection)
The app allows you to scan an element and retrieve information from that element (requires an internet connection)
New is the favorites tab for elements in the tablet version of the app, which allows you to easily count the amount of elements during an inspection
Handling checklists has become possible within the same app (requires an internet connection)
As you can probably tell, this is a huge list of improvements to our Platform. Not to mention that we have probably missed many that we have come to consider normal by now. It is entirely possible that we overlooked features from the old version that you were using quite often anyway and that you are now missing. If that is the case, please let us know as quickly as possible so we can incorporate this into our roadmap in the near future.