Improved
Editing PDF's en images

This release brings the possibility to edit images and PDF Documents. A user will be able to place annotations, remarks (with your name), drawings, tekst, signatures, stamps and more. Any edits are saved automatically, and any earlier edits can still be removed or edited.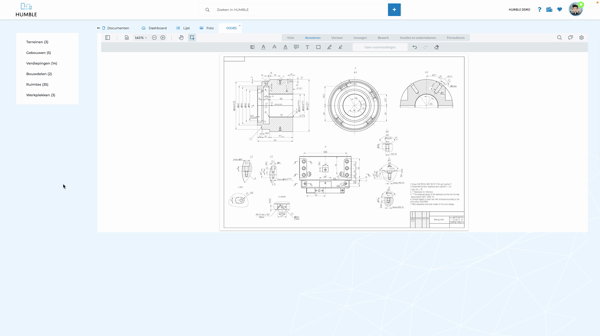 MYMP Prognosis screen has been expanded with a total cost column and the possibility to hide activities outside of the scope
With this change, it has become possible to add a a total cost column to the MYMP prognosis. To do this; a button has been added in the prognosis screen. It is also possible to hide activities that are outside the chosen scope.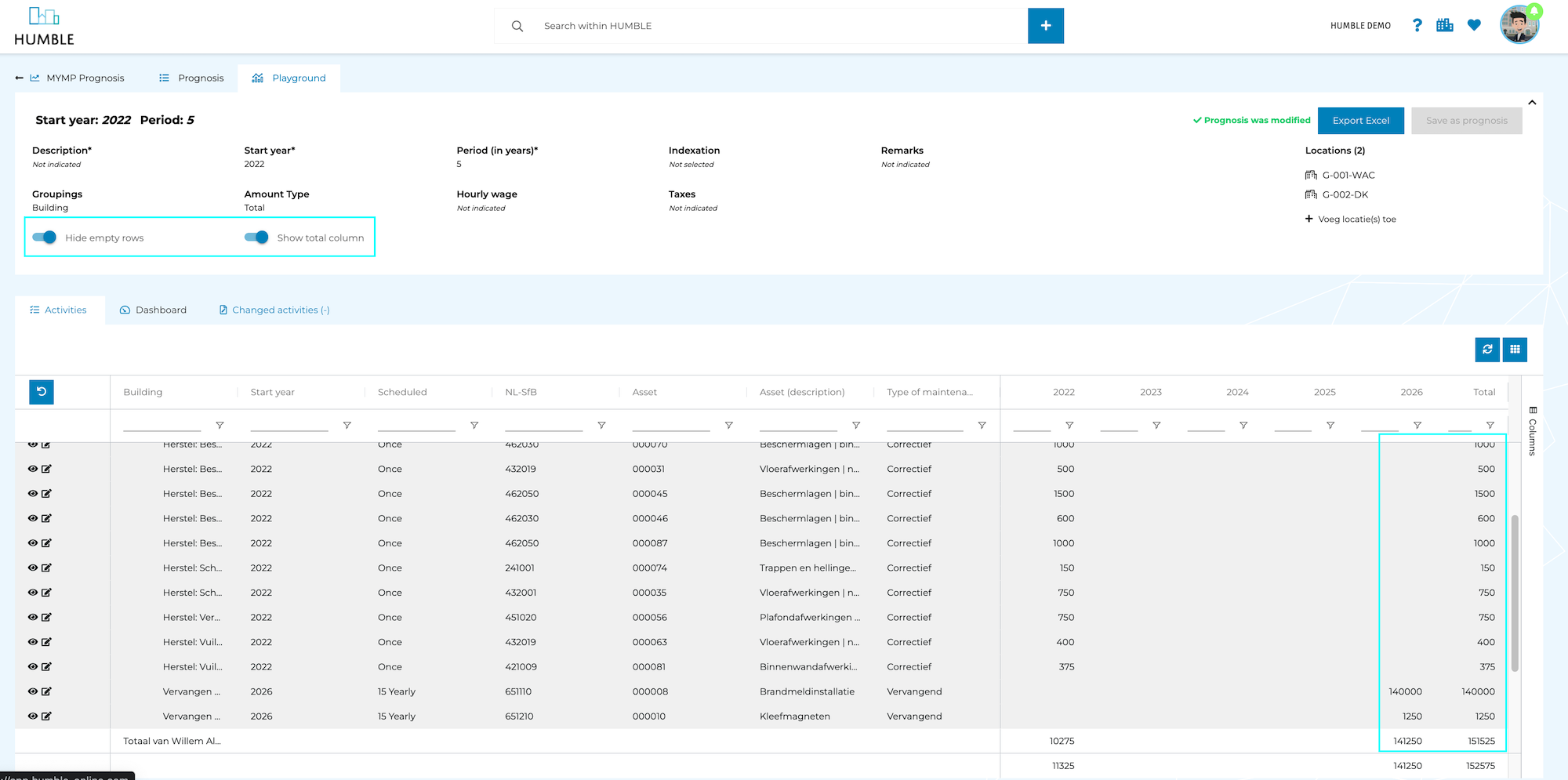 The order of custom fields is now customizable
When there are multiple custom fields on the same screen, you may want to influence the order in which they show up. This is now possible by using the arrows next to the custom fields.
There will now be a confirmation when archiving multiple records with the multi-select function
There used to be no confirmation of archiving when using the multi-select. This has been added for safety reasons.
Add an image while adding a defect
It is now possible to add an image or a document while adding a defect. It is no longer required to first save the defect.
Readability of HUMBLE improved
All detailscreens in the application now have a 'bold' font. This improves the readability of the fields and puts more focus on the text itself

Dropdown lists are now sorted logically instead of alphabetically.
HUMBLE contains a large amount of dropdown lists with many different options. Examples for this are the 'Status' dropdowns. These used to be sorted alphabetically, but are now sorted logically, following the natural progress of the status.
Managing the list items is now possible in Applicationmanagement.
There are a large amount of standard lists with options in HUMBLE. We call these 'List Items'. For example the field 'Status' field on the 'Assets' form. With the new list item menu, we can expand or hide these items. This used to be only possible by database managers.
Documents and images are now being saved uniquely
Before implimentation off this ticket, a document or image that had already been uploaded before, would just be reattached to a record. This was not a problem, but it turns out that users uploaded documents multiple times on purpose. This is now possible.
Mark multiple notifications as read on the start screen
It was already possible to mark notifications as read, but not on the startscreen, all at once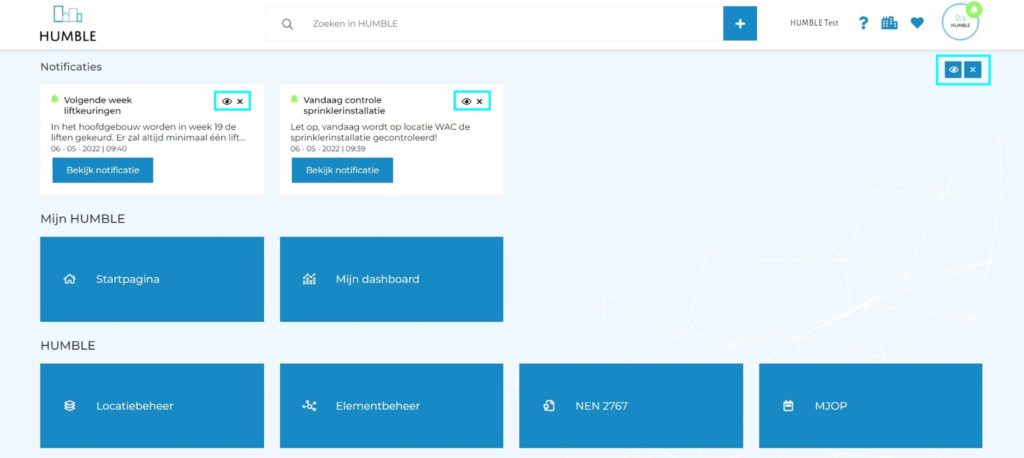 Compliance activities can now be archived
The compliance ruleset that is used in HUMBLE has been expanded in such a way that not all of the activities are applicable to everyone's situation. Before this release, the only way to not apply the activities was to let them be cancelled, one by one. Now, you can archive 1 or multiple at the same time. This will remove them from the list. It is also possible to take them back out of the archive.
Time between status changes on tickets now available
It is now possible to view the time between the different status and the creation date of ticket as a column in the grid. Response times can be made visible with this functionality. To reach these, go to the Tickets, click the settings and select the view Status Times. Make sure to select the desired time columns in the column settings.
Bugs fixed
Department screen now has proper column names
The Department screen column names were not displayed correctly. These have been fixed
Locations on the map are now marked as 'View location'
This is a small text change to avoid confusion. It used to state 'View Building' on every marker, even Terrains or Apartments. This has now been changed to 'View location'.
Decimals were not being shown properly
This bug has been fixed. If you enter a decimal number, it will no longer be replaced by 00.
Sorting on column 'NL-SfB code' on the Compliance Rules screen will no longer result in an error
A bugfix was applied to solve this issue.
A MYMP Activity now automatically has the correct location attached to it when editing an asset
When you add a MYMP activity, there's a location field. When a location is selected, the asset field will automatically filter to show only assets that belong in that location. When selecting one that is located in a room within the location, it will automatically put the specific room at the location field.
Copying rights from a template organisation gives an error
This bug resulted in an error message and did not actually copy the rights. This functionality has been restored.
The multi-select function now has a 'Dearchive' option when looking at a list of Archived Records
Archiving multiple records at the same time with the Multi-Select function was already possible, but now, with this change, it's possible to Dearchive records with the multi select as well.