HUMBLE is always improving. We continue to work hard to add even more functionalities. We are also looking at how we can make HUMBLE even more user-friendly!
Compliance activity screen
The compliance activity screen is being revised. This makes adding burden of proof a lot easier. You can do this directly from the list view. See a sneak peek of the redesign here.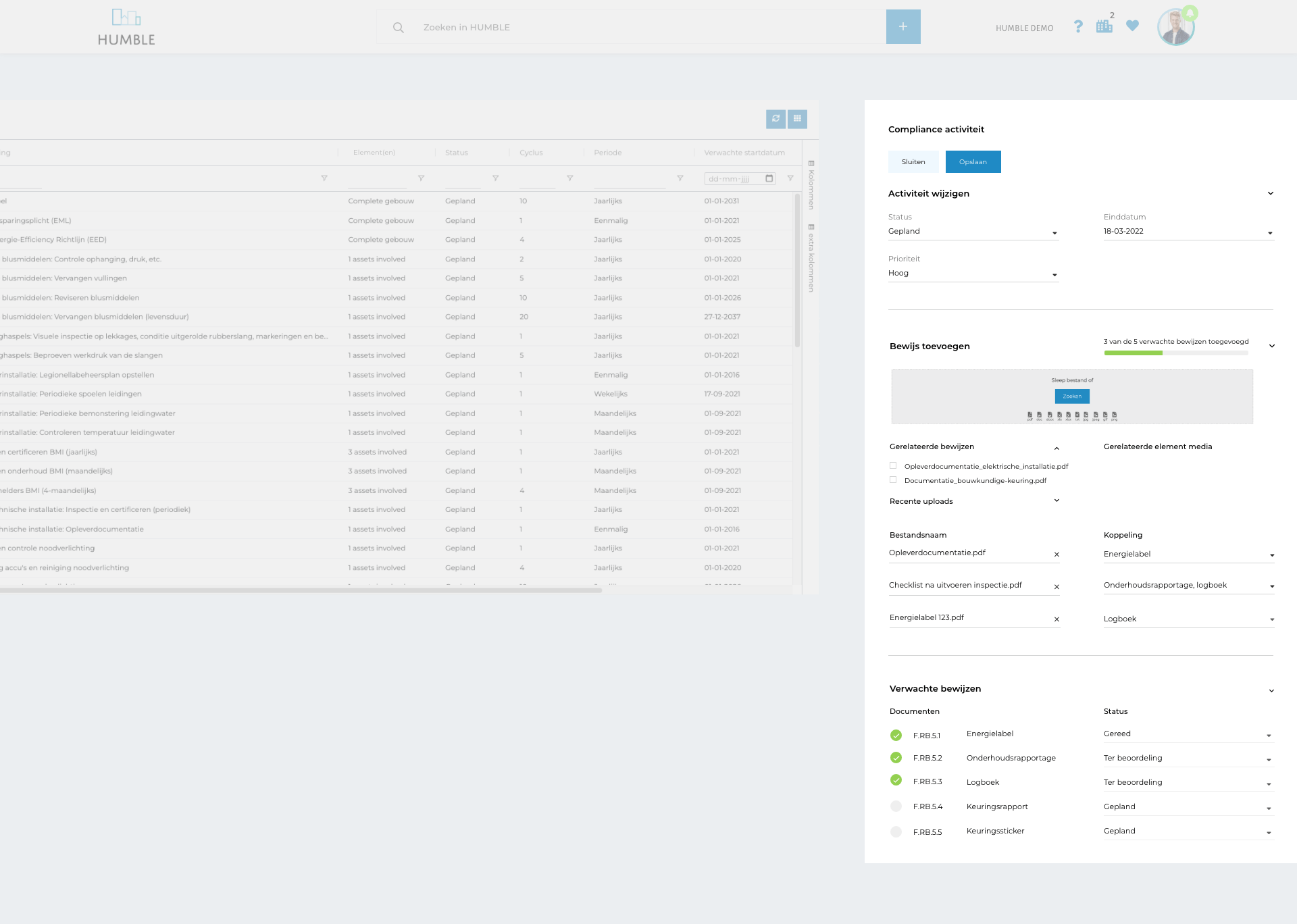 Import
With this function you can easily import templates. You can also add templates. Below is a screenshot of what it will look like.

Document management
Document management is being improved in many ways. Improvements include the filter we are expanding; you can also filter on what the document is linked to and the type of file. If there is a validity period for a document, you will quickly see this in the overview. We also add the search function in the tile view, so that you can always find your documents super fast!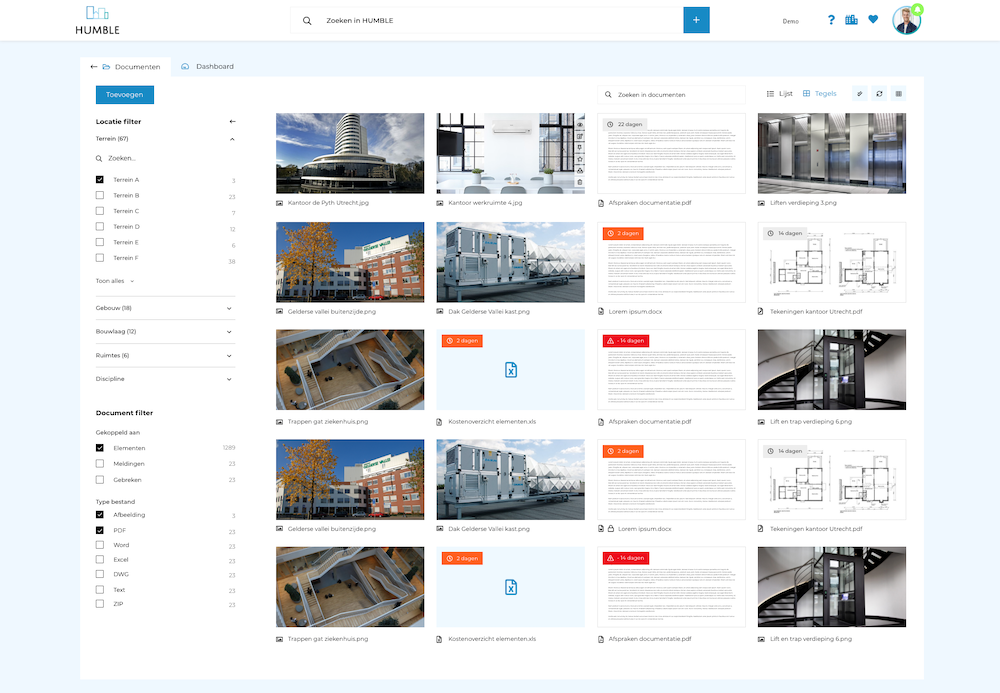 Documents on a detail screen
On a detail screen, for example of a building, we merge images and documents. You can also choose the tile view here. This way it's even easier to find all your important files quickly!