December was not only a very busy month in terms of holidays, HUMBLE also has beautiful new additions and improvements. In 2022 we will work hard again to make HUMBLE even better, we will keep you posted!
Group forecasts in 14 ways
From this release it is possible to group your MJOPs in 14 ways, for example by 2, 3 & 4 digit NL-SfB codes, the type of maintenance, priority of the maintenance but also by building.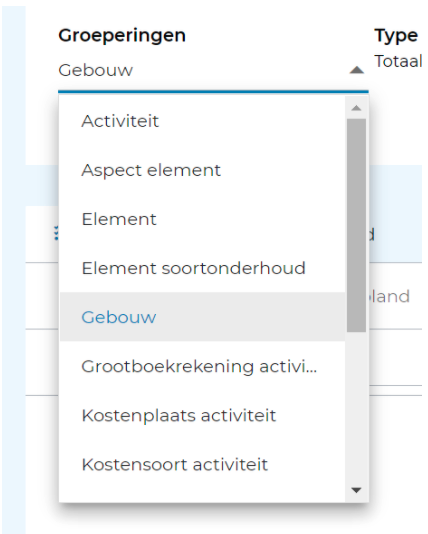 BMS Management
We have added BMS notification management to HUMBLE. You will now find the available BMS tiles with associated functions under the BMS management tile in the main menu.
If you would like to know more about the possibilities of GBS reports, please contact us.

Drawing revision management
We have further improved document management, including the ability to apply revision management to drawings. You can find revision management under Document management. A few cool releases are planned for document management in the short term, that document management to, we'll keep you posted!
Webhook options expanded
We have made it possible to send a message to an external system such as Chameleon when adding or changing data within HUMBLE. This makes it easy to initiate external follow-up actions.
Improved
App for iOS and Android
We listened carefully to the feedback from the field and further optimized the app accordingly. Would you like to know more, for example about inspecting with the app, the use of QR codes to quickly visualize element information or one of the other cool features? Let us know!
Compliance: colors of activities added
It is now easy to distinguish compliance activities that have been met from activities that are still on the list or that have already expired. These are now clearly marked with a corresponding color.