New
Extra tabs with relevant info at NL-SfB
We have expanded the NL-SfB screen with relevant tabs. This way you get the right information even faster. For example, you now get direct insight into which compliance is associated with an NL-SfB, or which NEN2767 defects are associated with an NL-SfB code.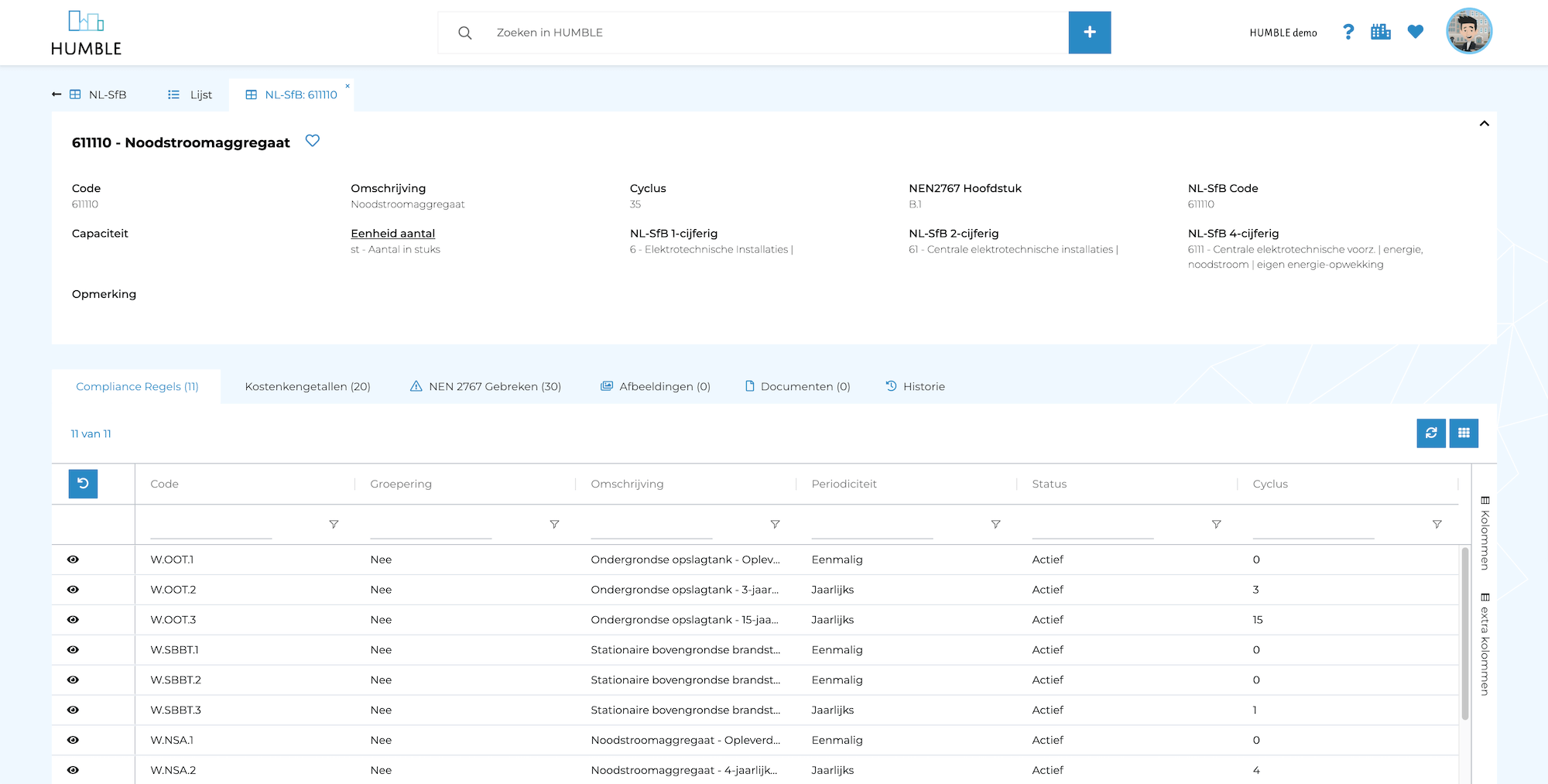 Improved
Retrieving building data
Retrieving data from a location sometimes did not include all the desired data. We have made an improvement for this, which has solved this.
Various improvements to the grid, among other things filter
We have made several improvements to the grid in this release. One of the improvements is filtering your data. This sometimes gave opposite results of what you expect. We have fixed this in this release.
Image view in editor improved
The image in the editor is now displayed at the correct size.
Bugs solved
Images were not included in copy elements
A useful option in HUMBLE is to copy an element. However, the image of a defect was not copied with this. We have fixed this in this release.
Multi-select: deselect all
Something went wrong with the multi-select options. When you had selected all items with the multi-select, then deselect everything. We've fixed that in this release.
Making a MJOP prognosis
Making the prognosis is now, as it should be, only possible from the playground.
Lists in more logical order
Among other things in notification management we have put the list of statuses in a logical order.