We are happy to tell you that the April 2023 update is live! Below you will find the details of the updates of the past four weeks!
This update is all about; quick filters on Assets, Water Management, Performance improvements and some minor tweaks and bug fixes!
Handy filters added to Assets
To make finding your Assets even easier, we have added handy filters. For instance, you can filter by location, type of asset and with- and without MYMP Activities. Nice addition!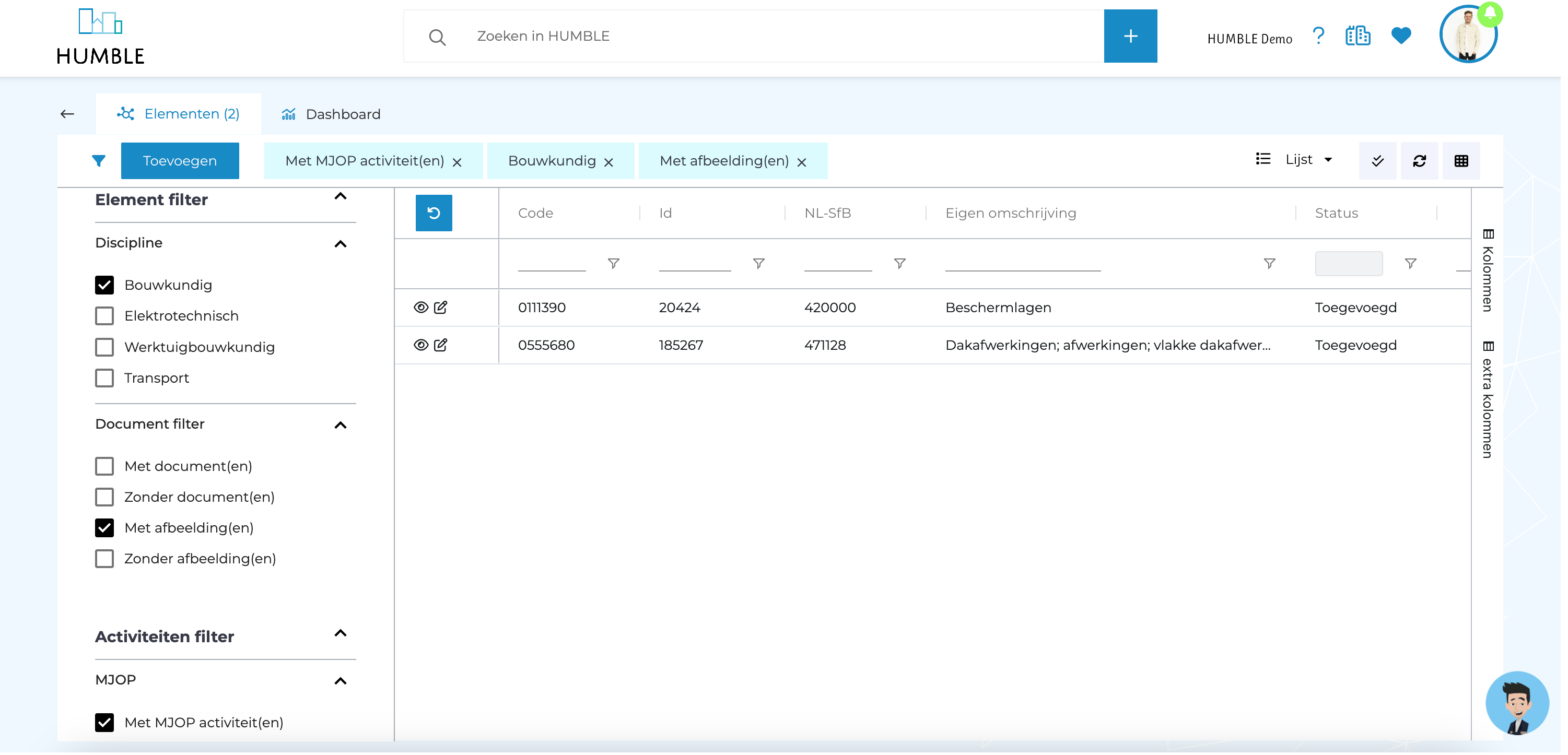 Start with Water management module
As mentioned earlier, we are busy implementing Water Management (also known as Legionella Management). The first screens have been developed for this purpose; tap points, tap point questions and water management settings.
It's not ready for use yet, so our programmers are working hard in the background on the next phases. We aim to release the full module after the summer! Do you want first access and participate in the first testing and further development? Contact a consultant or let us know.
With the arrival of the Water Management module, HUMBLE becomes an even more complete platform that gives you full control over Legionella management within your property.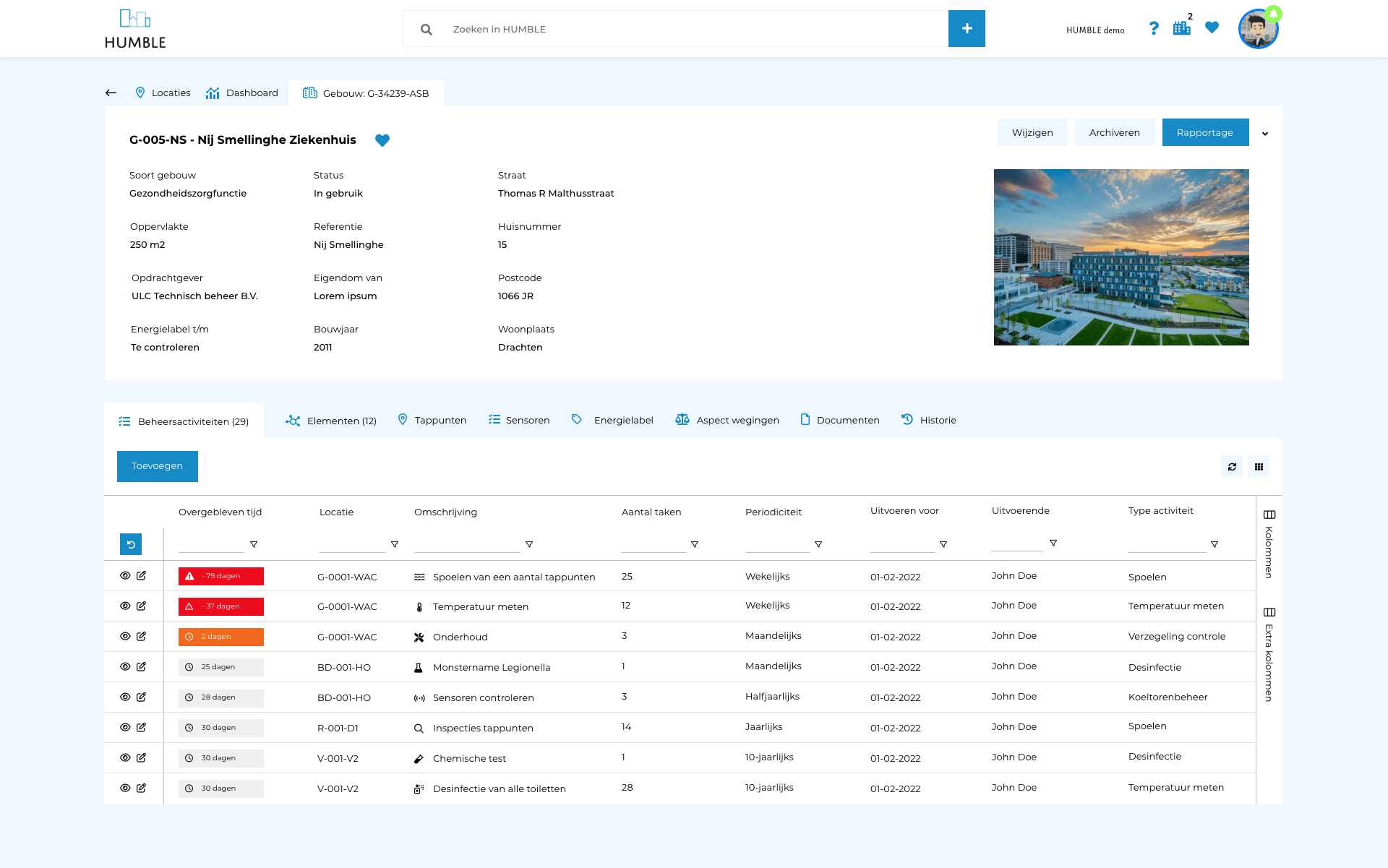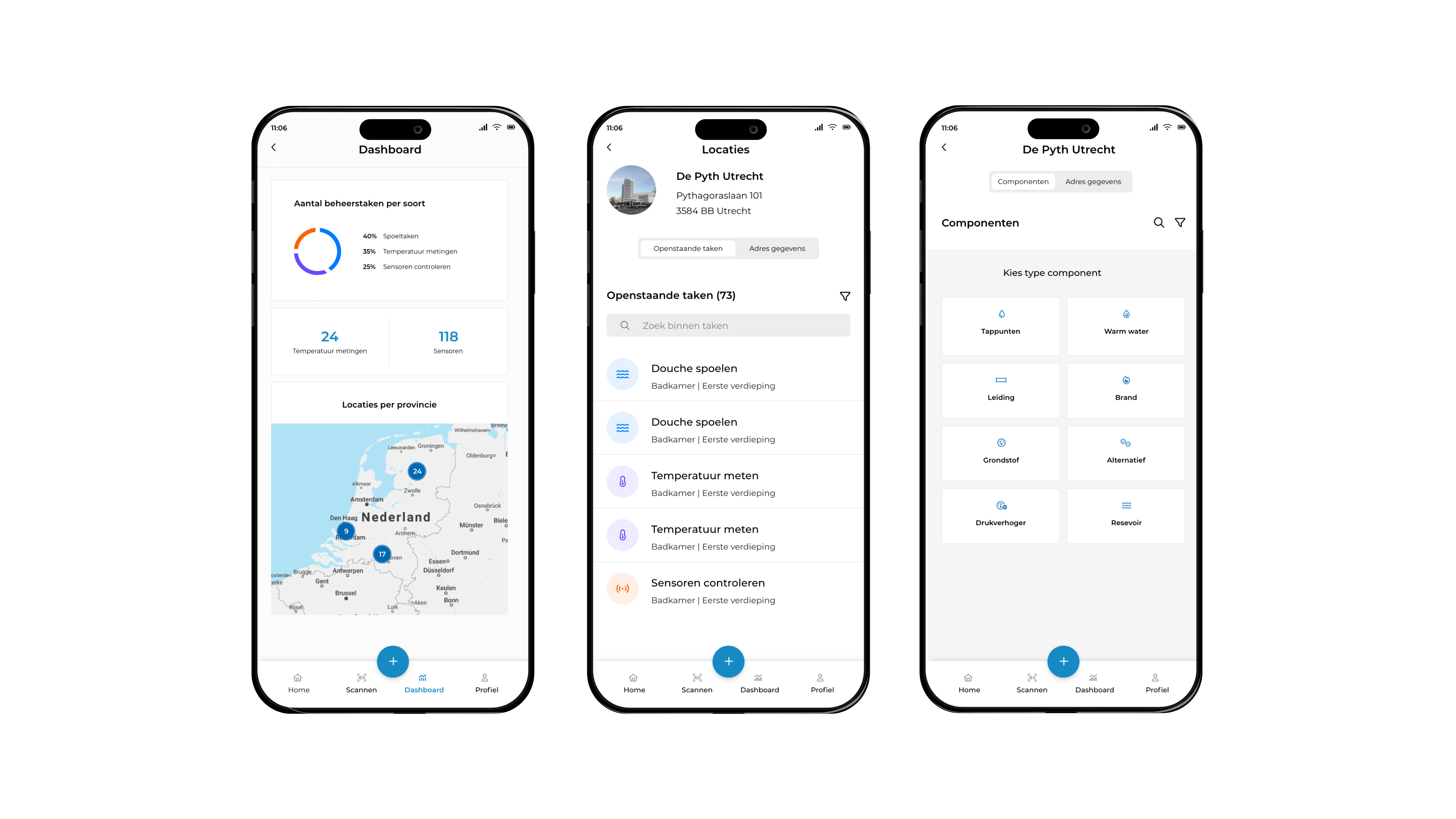 Designs Water Management

As a user you may not have noticed it yet, but behind the scenes we have already taken the first steps in improving the performance of HUMBLE.
We have especially made a move in the faster loading of images. This is already going a lot faster! We have achieved this, among other things, by removing reloading in a number of places. We will continue to work on the performance of HUMBLE in the future as well!

Note will be added when sending e-mail to responsible person
When an e-mail is sent to a responsible person about the expiry of a contract, a note about it is added to the Remarks subtab. This way, you can always review what and to whom a notification has been made.
Tile added to all dashboards
We have added to each dashboard the title of the particular dashboard. This way, it is always clear which dashboard you are viewing.
Notification mail when document is about to expire
Is your document about to expire? We will also send you an e-mail from now on. This way you can take quick action and keep a grip on your documents!
Easily categorise your documents
From this update you will be able to categorise your documents by document type. To do this, you create your own list at Document types. You can then fill in one type per document. This makes it easy to filter the list by document type. To do this, go to 'Data Management' > 'Document types'.
Remove role(s)
As from this update, the Multi-select function allows you to remove specific role(s) for multiple users at the same time. That saves a lot of time and work!

All activities visible under My activities
Something went wrong with 'My activities' which meant that if you used multiple organisations, not all activities were visible. This has now been solved and is running smoothly again!
Fixed status defects issue
When the MYMP recovery activities are set to 'Ready', the status of the defect should automatically change to 'Resolved'. This did not happen, the status remained on 'Detected'. This is now resolved!
Bug with Asset archiving fixed
When you archived an element, an elderly condition was created. This is not correct. This bug has been fixed!
All dashboard cards are displayed again
Not all dashboard cards were loaded in 'My dashboard settings'. There was a maximum of 100 cards. This has been fixed and all tickets are shown again.
Bug with field Number in an MYMP activity fixed
You can now fill in the 'Number' field again when the 'Use Number of Asset' field is set to 'No'.
'Importance' and 'Intensity' filters work again
It was temporarily not possible to filter by 'Importance' and 'Intensity'. We have fixed this and it is working properly again.
Fixed issue uploading documents as Organization Administrator
There was a problem uploading documents with the 'Organization Administrator' role. When you tried to upload a document, you got an error message. This has now been resolved!
Expected start date in MYMP forecast adjustable
It was temporarily not possible to adjust the expected start date in the MYMP forecast. It was automatically reset to the original date. This has now been fixed and is therefore editable again.
Bug at add form list items fixed
The fields of the add form at 'List items' were not showing. This has now been fixed and is working again.
Bug with duplicate records fixed
There was an issue with defects with the filters. For example, when you filtered on 'With MYMP activities', duplicate records were shown. This has been fixed in this update.
Field number is no longer rounded off
The 'number' field in an MYMP activity was rounded off to a round number by default. This did not quite give a reliable representation of the cost. This has now been fixed!
Bug with remarks on a contract fixed
All remarks of all contracts were shown in the subtab, whereas only the remarks of the contract you are viewing should be shown. They are now!
Here's what we're working on now
We are now mainly integrating Water/Legionella Management. Research to make the app more stable and faster also has our focus. Steps have been made on improving performance, but we are looking to improve it further.
Wondering what else our designers and developers are working on? Check it out here.