About HUMBLE
HUMBLE Online Software Platform
The new standard in real estate management
The new standard in real estate management
In today's world, each and every property owner or manager is constantly trying to get a grip. Property maintenance is a field in which many information streams come together. This is due to the use of various systems and work processes. As a result, staying in control is a genuine challenge.
On top of that, we are faced with ever-changing laws and regulations. These variables have caused a considerable amount of concern among the owners and managers we speak to in various sectors.
Although everyone is given an A for effort, we have noticed that no one is really in control. Make sure that you don't end up in a culture of tools and instruments in which you need a variety of systems to uncover a half-truth. Not to mention the fact that it takes a lot of time to bring all those tools up to date, which is something that nobody seems to be doing. Everyone has information, but can it be accessed easily and quickly? Is it up to date? Does it help you make decisions? Does it inform your partners and suppliers and does it fully secure your legal framework?
HUMBLE is the new benchmark. And what about us? We continue to impress!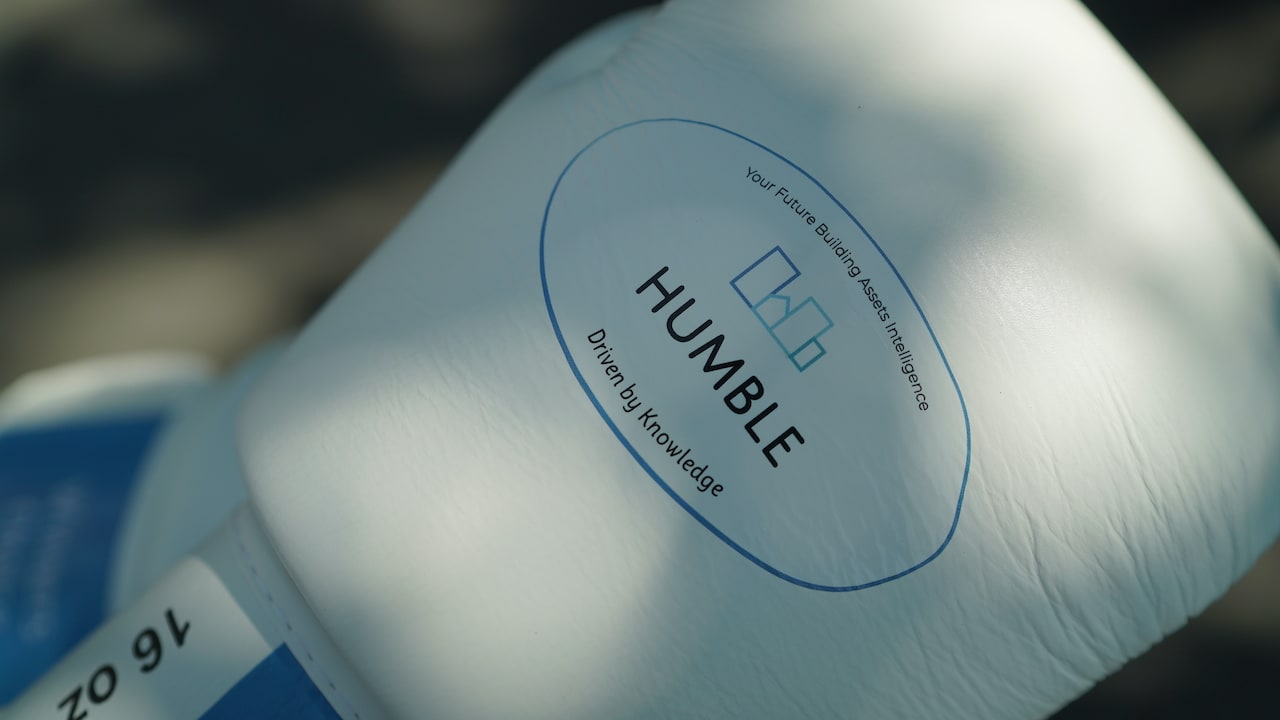 A future oriented vision
We want everyone to be able to work with our product, no matter how much (or little) you know about real estate data management. As everything becomes more and more digital, HUMBLE is responding to that need in an effective manner. In say five years (and in the days, months, years before that), HUMBLE Online Software Platform will have evolved into a platform that makes it possible for your real estate to communicate with its users to an even greater extent.
In addition, HUMBLE Online Software Platform will be available for use in many countries with the assistance of international partners in five years. HUMBLE goes global!
HUMBLE offers overview and insight
Humble matches sensor data with processes, laws and regulations and users. The result? A sustainable, efficient building and happy residents and users.
623

Games of table football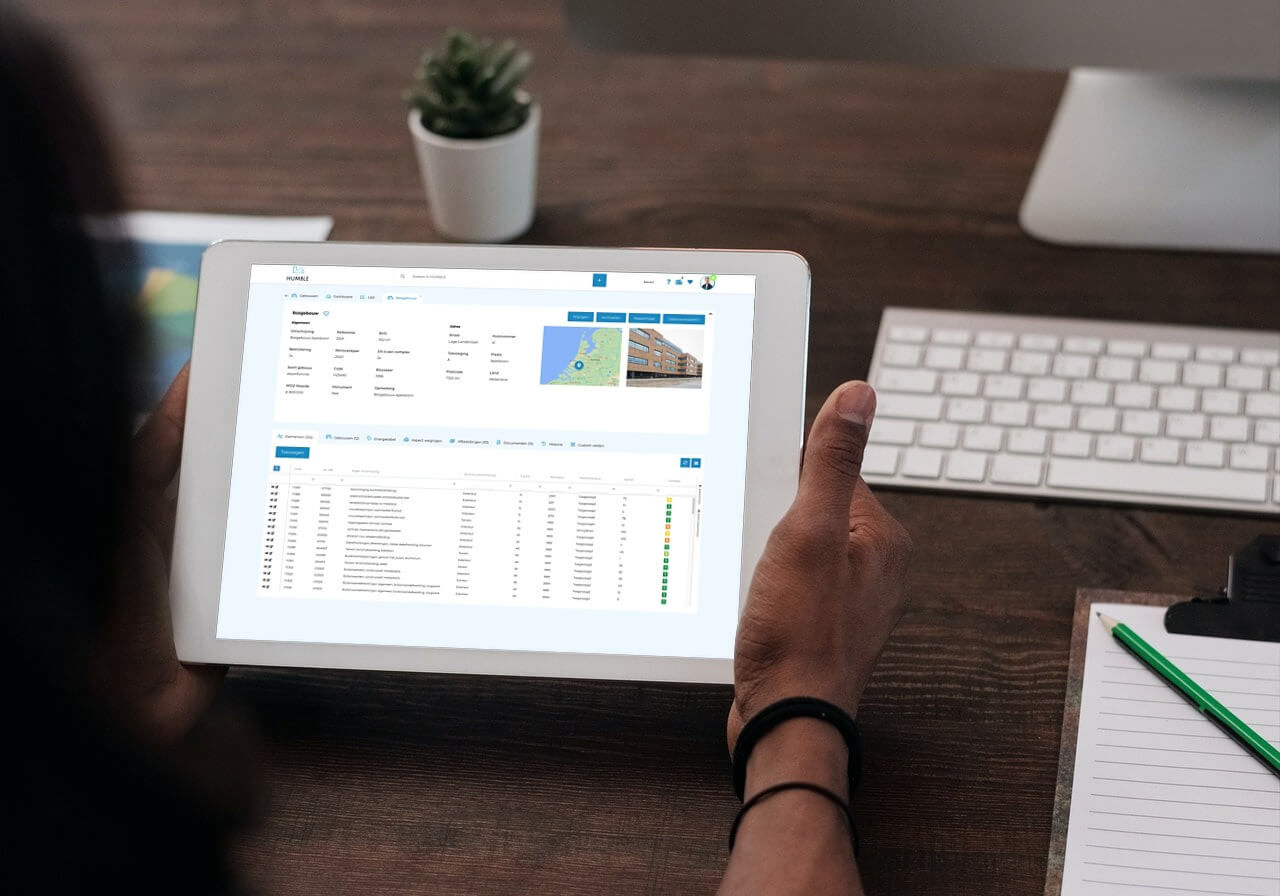 Wise up! met HUMBLE
Real estate management is done based on facts rather than feelings when working with HUMBLE. For instance, your real estate can communicate in a predictive way: well in advance it indicates that a certain component needs attention, preventing unpleasant surprises. This means you will never be caught off guard again!  Along with our partners, HUMBLE unburdens property owners in the management of their portfolio. We ensure that the buildings get the maintenance they need. At the right time and in the right place, HUMBLE connects real estate challenges with real estate solutions. We are finding that more and more property owners are seeing what HUMBLE can do for them in facilitating data management. Our ability is to make it more fun, and of course a lot easier!  Also, in five years HUMBLE Online Software Platform will be available in many countries with the help of international partners. HUMBLE goes global!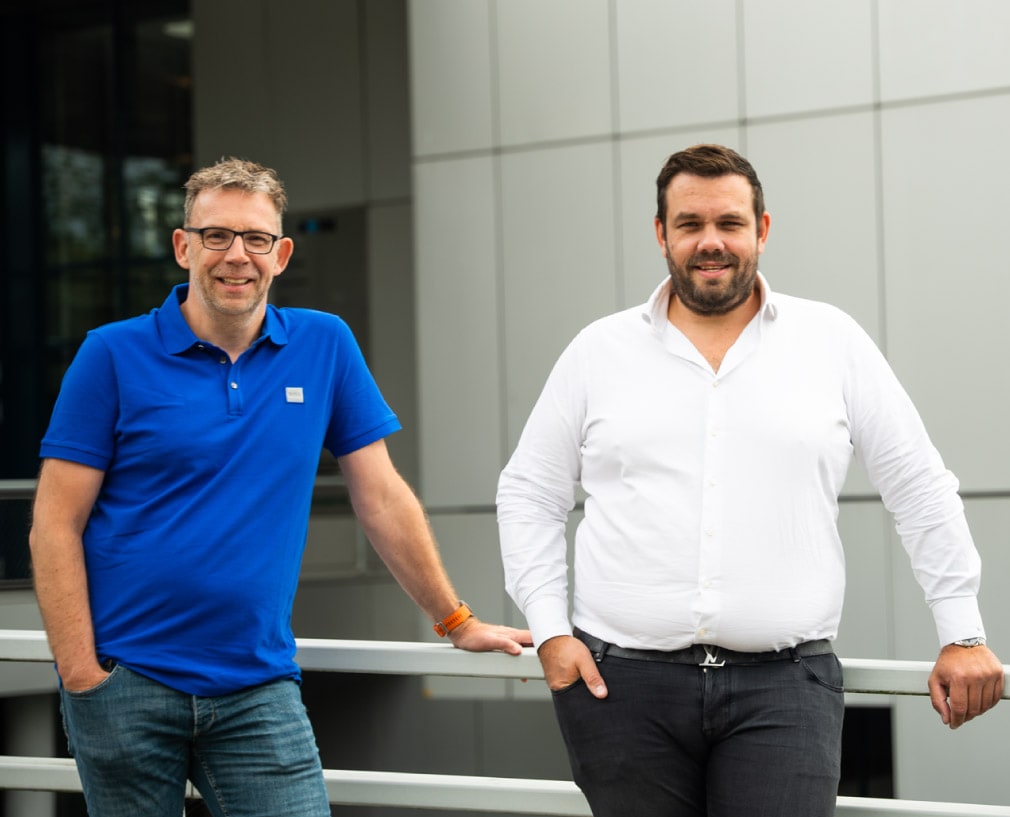 How it all started
HUMBLE once started as a hobby; making our own internal processes better. HUMBLE has now grown into a serious organisation, something we are still proud of every day! It all began with buying our first iPad, our founder Gerard Lokhorst (on the right in the picture) was looking for an app to inspect real estate. In 2013 this transitioned into the start of a real company where we started with the first frameworks of the Platform. At the time, these were very simple and targeted inspections. From the time in 2018 when the interest for our product was raised, also from abroad, we started becoming a real stand-alone company as well and started using the name HUMBLE. In 2019, Gerard and Raoul Huisman (the brains behind the product) decided it was time for a totally new Platform. After a two-year effort with our whole team, we had the great pleasure of launching HUMBLE's new Platform in 2021, where we offer our end users the possibility to secure all technical real estate data in one place. In other words, what once started as an app has now become a full-fledged Platform, with a large team of enthusiasts working on it every day!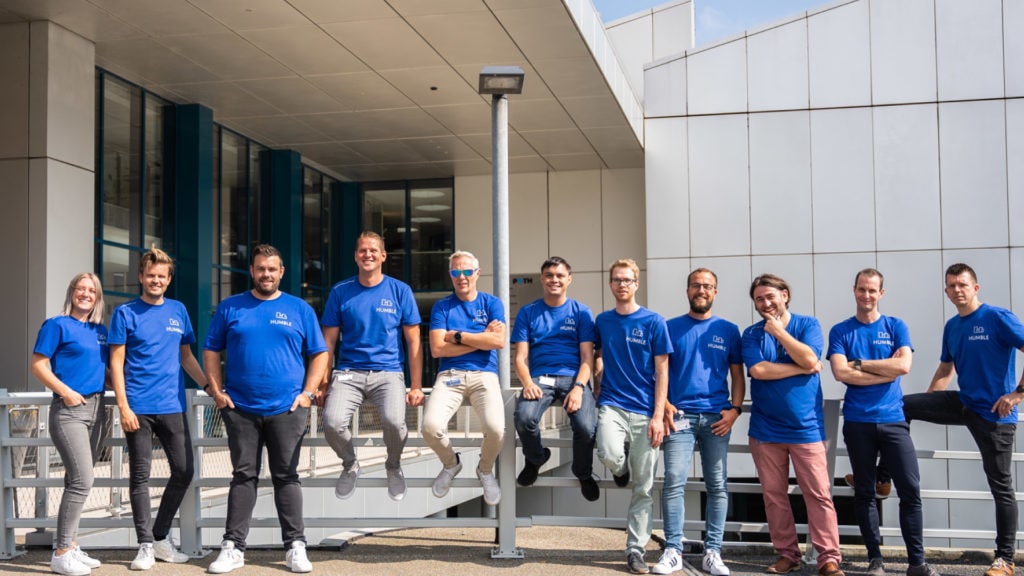 Our fantastic team
We are in for the win! With a team of enthusiastic people we continue to develop our Platform on a daily basis. Our team consists of many different people, but our starting point is always: if you think you know better than us, come join us and contribute to making the Platform a little better every day!
As far as your building is concerned, our HUMBLE colleagues are working towards improvement every day. Staying behind is not an option, we rather think ahead! Knowledge is power, and that knowledge and insight not only makes us happy, but also you as a property owner. Getting a grip on real estate and creating added value with it: just how cool is that? That is the goal of our consultants, both nationally and internationally. Our Online Software Platform speaks for itself, but you can always ask our enthusiastic team a question!
We employ our own team. In the Netherlands and abroad, a team of at least 25 enthusiastic people work continuously on the development of the software. From designers to testers, all of them are working in-house. Only in this way can we continue to make a difference for our customers. You have the ideas, we take care of the development!
Colleagues about HUMBLE