Are you a PHP Developer who would love to work at a young and dynamic company? Do you enjoy working in a team of developers that is responsible for delivering innovative projects and a perfect end product? If so, join us as one of our new HUMBLE Builders!
What will you be doing?
As a PHP Developer you will build our HUMBLE software alongside your colleagues in the development team. HUMBLE is the leading platform for users to get a grip on every aspect of managing a building or an entire building portfolio. You will collaborate with your colleagues on the (further) development of the software and you will design, develop, test and implement the back-end. Besides the above activities, we find it important that you think along with the team about new solutions and contribute to the improvement of the quality of the software development. Our development team consists of innovative and inquisitive employees who work according to the Agile/Scrum and DevOps/Continuous Delivery principles. HUMBLE is the future for digitizing real estate data, will you build with us?
Who are you?
The more code you write, the more accomplished you are;
You have completed a college education in the field of Software Engineering;
You have at least two years of relevant experience as a Back-end Developer;
You have technical knowledge and experience in the areas of:
W Symfony
Back-end
Front-end (HTML, CSS, JavaScript)
Bootstrap, AJAX, VueJS
AWS
CodeIgniter
PSR
MVC
OOP
You are acquainted with project-based work;
You take a proactive approach and know how to implement the right solutions;
You are capable of working in small multidisciplinary teams;
You have good knowledge of the Dutch language and you have excellent communication skills.
What can you expect from us?
A great work environment: a centrally located office with a stunning view over Utrecht;
A flexible work location: working at the client's home or at one of our offices;
A competitive salary with good fringe benefits;
Knowledge sessions;
An open and friendly atmosphere within an approachable organization, where everybody is highly involved in each other's projects;
A continuously growing organization with colleagues who have a great deal of experience and passion for their work;
Friday afternoon drinks at our own bar;
A game room to relax in.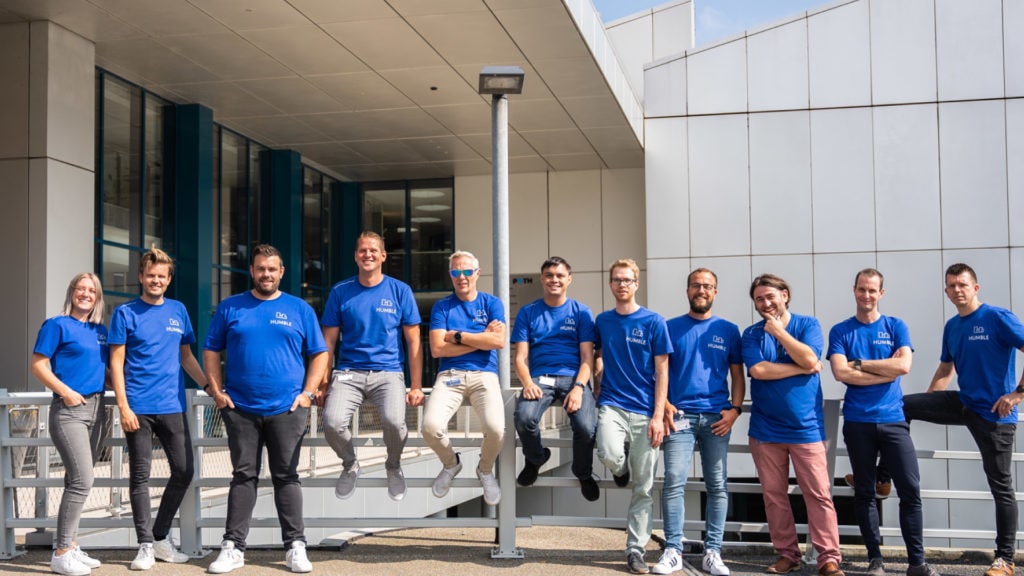 Who are we?
We have approximately one hundred employees and work at various locations (Utrecht, Bennekom and Deventer). We always work from commitment and a personal approach. Something we find very important and bring back in every aspect of our company, is cooperation. If we do something, we do it properly. Our team consists of inspiring and driven employees. We don't refer to them as entrepreneurs for nothing!