Are you a DevOPS Engineer eager to join a young and dynamic company? Do you enjoy working in a team where you have an important role and can focus on results? If so, join us as one of our new HUMBLE Builders!
What will you be doing?
You will be working in a driven, enthusiastic and self-steering team of approximately 25 colleagues divided over various disciplines and different areas of expertise. You will play an important role in our development team responsible for the development of our own HUMBLE software. HUMBLE is the platform that gives users control over all aspects of managing a building, or an entire building portfolio. As part of the development team you are responsible for:
Designing and developing smart IT solutions and processes within the development team;
Developing new functionalities within our HUMBLE software;
Conducting maintenance releases;
Collaborating on testing and test automation within HUMBLE;
Making sure quality is continuously improved during developments and responding to improvement requests;
Securely implementing changes, pinpointing problems and documenting them;
Troubleshooting for technical problems within the software;
Setting up tools for log analysis and monitoring so that each developer can debug issues and know when problems occur.
Who are you?
You believe you often know better than your colleagues;
You have completed a bachelor's degree in ICT;
You have at least two years of relevant work experience as a DevOps Engineer;
You are passionate about your profession, just like your colleagues;
You like to work in a team and you strive for technical excellence;
You have a good understanding of the Dutch language and have good communication skills;
You are familiar with different tools and technologies such as AWS, Azure, Kubernetes, Docker, Git and Linux;
You are familiar with several programming languages such as PHP and Angular;
You are an eager IT professional who wants to get the best out of HUMBLE together with his or her colleagues.
What can you expect from us?
A great work environment: a centrally located office with a stunning view over Utrecht;
A flexible work location: working at the client's home or at one of our offices;
A competitive salary with good fringe benefits;
Knowledge sessions;
An open and friendly atmosphere within an approachable organization, where everybody is highly involved in each other's projects;
A continuously growing organization with colleagues who have a great deal of experience and passion for their work;
Friday afternoon drinks at our own bar;
A game room to relax in.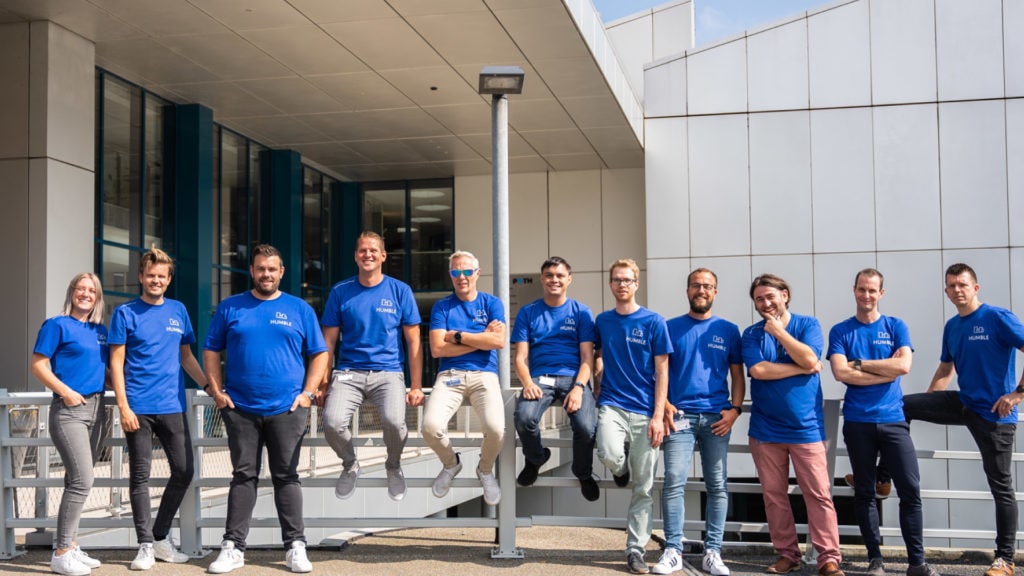 Who are we?
We have approximately one hundred employees and work at various locations (Utrecht, Bennekom and Deventer). We always work from commitment and a personal approach. Something we find very important and bring back in every aspect of our company, is cooperation. If we do something, we do it properly. Our team consists of inspiring and driven employees. We don't refer to them as entrepreneurs for nothing!